Next Mail Bid Sale 49
The iNumis Team the
Tuesday 24 January , 2023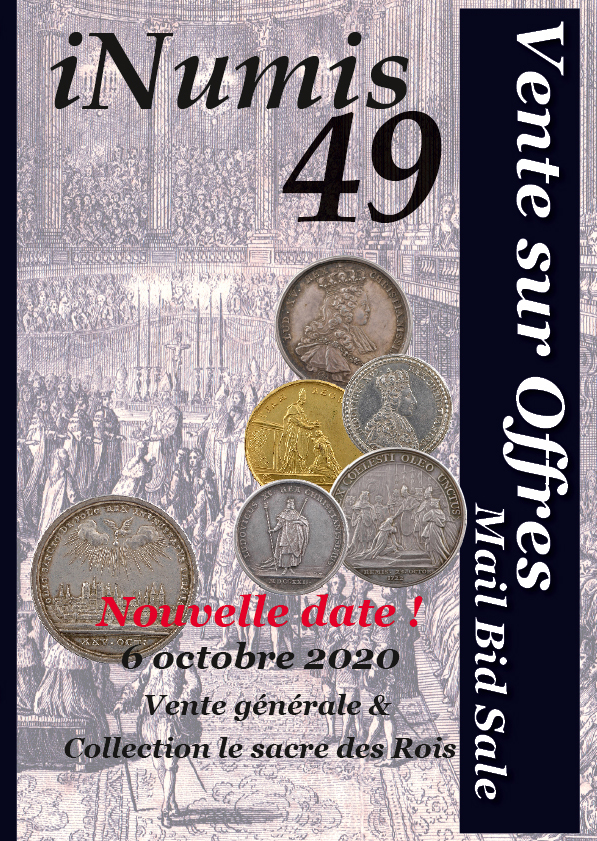 Dear Consignors,
our next Mail Bid Sale iNumis 49, initially scheduled for next june, has been rescheduled on next october 6th 2020.
We accept further consignements : do not hesitate to mail to us the photos and an excel file with the detailed list of the items you wish to propose. We will be grateful if you could mention the type, size, weight and the starting price you wish for each item.
As soon as our parisian shop is opened again, you will be able to come and consign on-site, after making an appointment.
If you cannot come to our parisian shop, we will arrange a secure and insured shipment with you.
For further information, please, contact us to : info@inumis.com.
If you need an axpert advise or for huge consignements, Mr Sombart will be glad to assist and advise you.
We thank you for your trust.
Take care of you
Best regards