New Online Auction iNumis/Biddr !
The iNumis Team the
Tuesday 24 January , 2023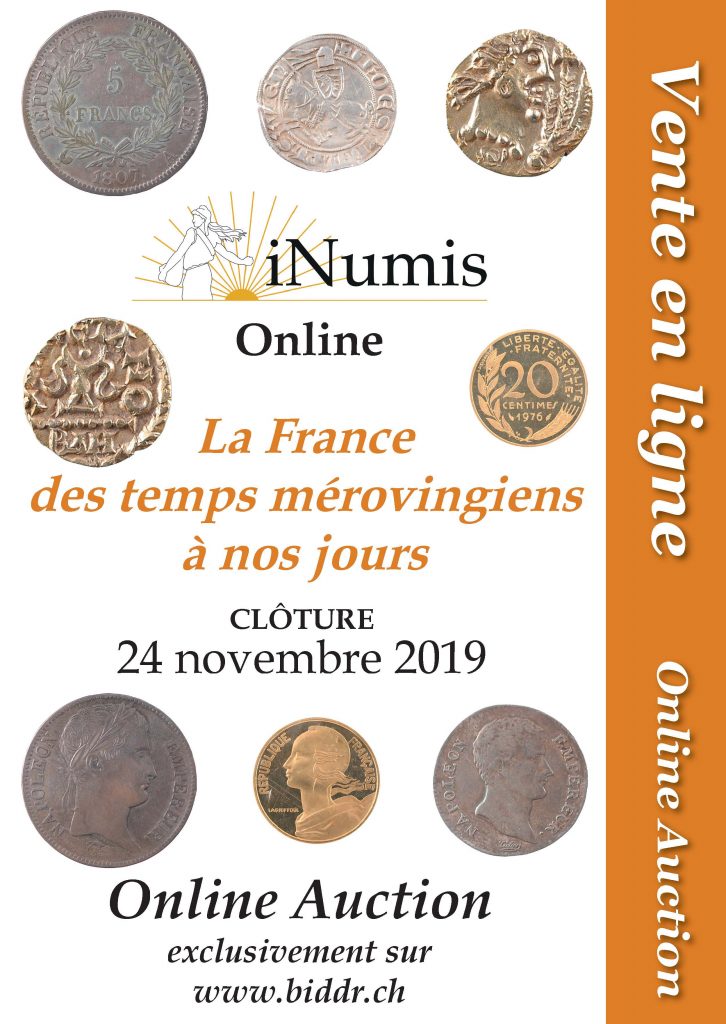 Dear Customers,
iNumis and Biddr join again to offer you a brand new Online Auction : France, from Merovingian to Modern Times, on Biddr only !
Live Auction on the 24th of november at 6 PM (C.E.T.) !
The iNumis Team