INUMIS & BIDDR – Patterns, Pieforts and coin Contests
The iNumis Team the
Tuesday 24 January , 2023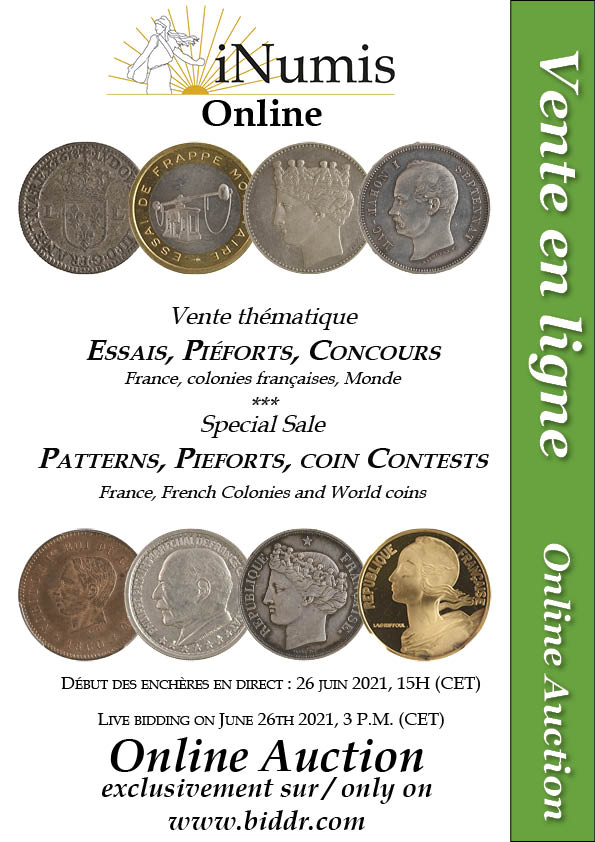 Dear Customers,
iNumis and Biddr are teaming up once again to offer you this time a special sale : Patterns, Pieforts and coin Contests.
Live through the French history again, from the French Revolution to the 5th Republic, passing by the French colonies and Monaco, via our Patterns, Pieforts and coin contests selection !
Follow this link to watch it, register and participate in the live : biddr – iNumis, June 2021 Online Auction
Start of live auctions : June 26th, 3 P.M. (CET)
Enjoy !
The iNumis team