Excavation of 15th century coins in Dijon (France)
The iNumis Team the
Tuesday 24 January , 2023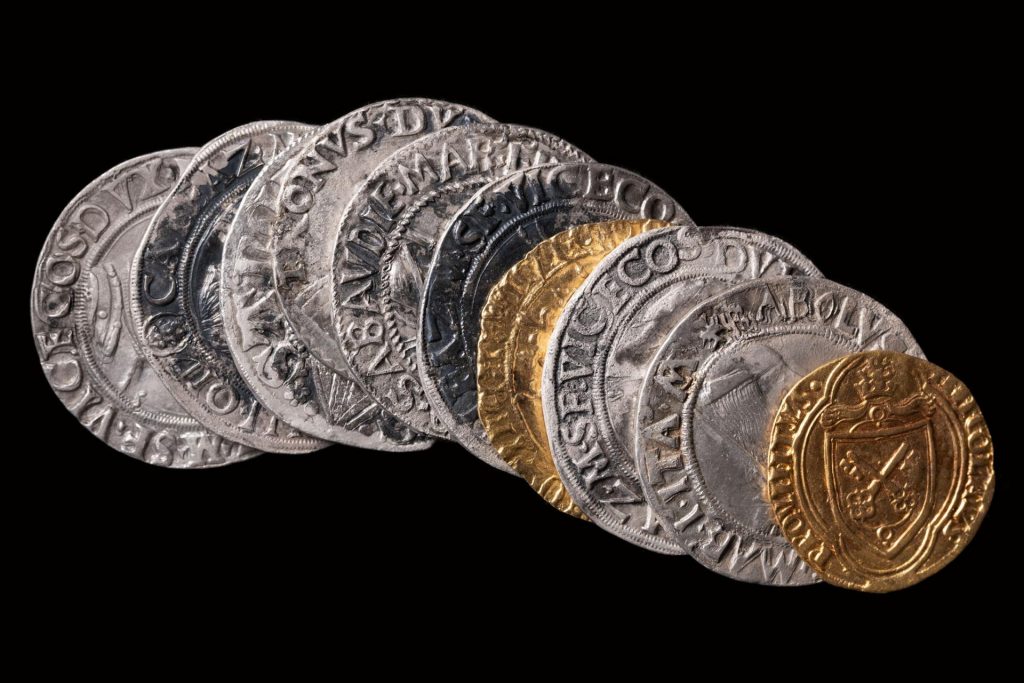 A deposit of about 30 gold and silver coins has been found in Dijon (France).
Archeological digs of the INRAP, undertaken near the ancient abbey Saint-Bénigne, has excavated coins from Italy and States of the Holy Roman Germanic Empire of the 15th century.
Visit INRAP website to discover this deposit.
[INRAP Photo]