Carry iNumis in your pocket !
The iNumis Team the
Tuesday 24 January , 2023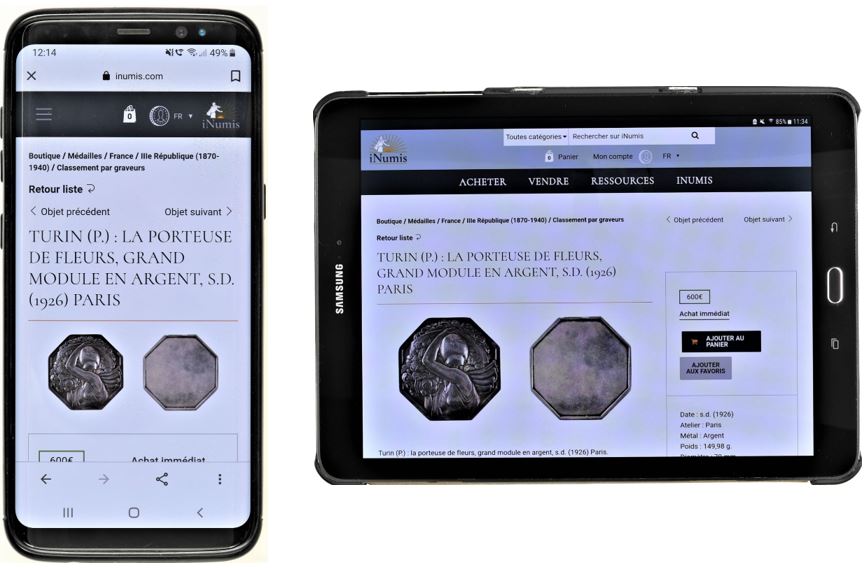 Discover our mobile web site thanks to the drop-down menu and its enhanced functions, which will allow you to view all the main information about your preferred items at one glance.
Look at your selected items even closer by double clicking on the photos and by stretching them.