Auction Collin du Bocage & iNumis – BEWARE
The iNumis Team the
Tuesday 24 January , 2023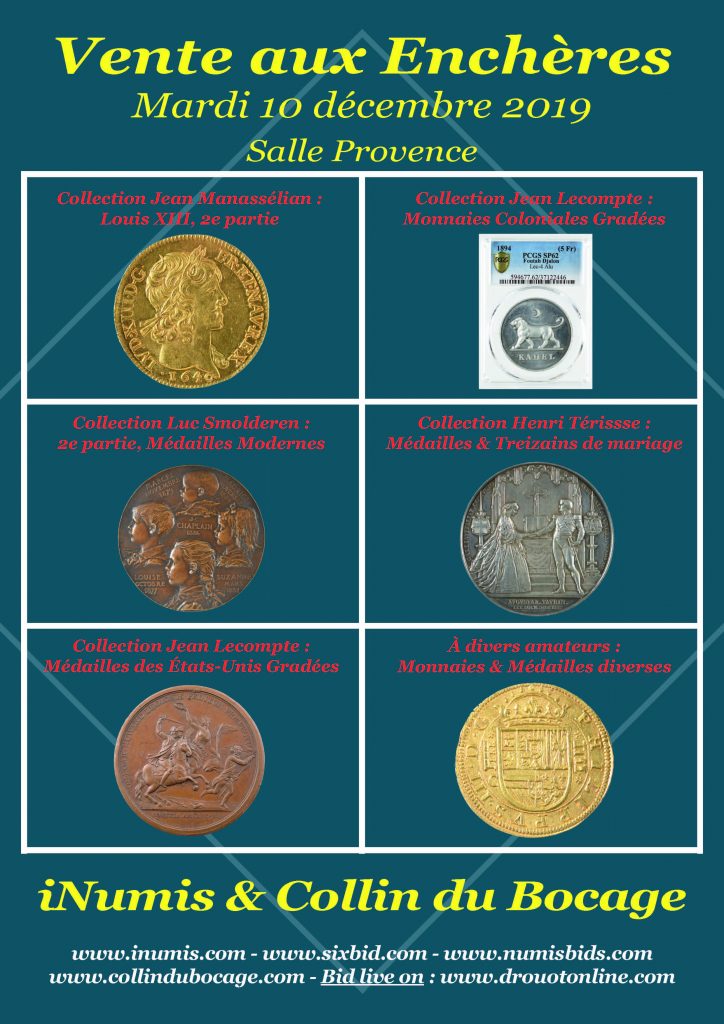 Dear Customers,
BEWARE
Because of the general open-ended strike which started on December 5th, we warmly invite you to communicate your bids by the bid sheet that you can forward via fax or mail, or by telephone : the current Post services could be severely disrupted (Contact).
Note that you can also participate to the sale on line via the Drouot Live web site : be sure you have your account and registration for the sale done at least 24 hours before the sale starts.
***
ATTENTION
En raison du mouvement de grève à durée indéterminée débuté ce 5 décembre, nous vous conseillons de nous faire parvenir vos ordres par fax, par mail ou par téléphone, les services postaux risquant d'être fortement perturbés (Contact).
Par ailleurs, si vous désirez participer à la vente via DROUOT LIVE, pensez à créer votre espace personnel et vous enregistrer sur cette vente au plus tard 24h avant le début des enchères.
The iNumis Team / L'Equipe iNumis